The Congregational Church of Brookfield
at the Crossroads of Routes 25 and 133
Yankee Fair and Barn Sale
October 18, 2014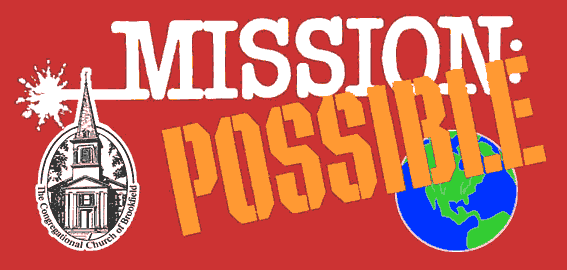 This year's Yankee Fair and Barn Sale theme is Mission Possible!
Our church has such a rich history of mission work, and continues to support wonderful projects both locally and globally. We will take the opportunity on Fair Day to showcase many these CCB missions in an extravagant display in Brooks Hall throughout the day of the Yankee Fair and Barn Sale.

The most important part of the Yankee Fair and Barn Sale is the people! We have so many who volunteer their time to work in the booths and the Barn, and many more who are behind the scenes ensuring that everything is operating smoothly for the huge crowds that show up on Fair Day.
The Yankee Fair and Barn Sale will offer all of the traditional booths everyone loves, including Quilts, the Garden Shop, General Store, Crafts, and SERRV on the upper floor; and Silent Auction, the Coffee Shop, the Bake Shop, Cheese Booth, Used Books and the Fudge booth downstairs. Autumn Harvest will fill the Courtyard area with flowers and pumpkins. Of course, the White Steeple Inn will offer delicious lunch selections and homemade pies. The Grill will be serving up wonderful breakfast sandwiches and lunch choices. Second Hand Rose, Jewelry, Collectibles, and Used Toys will be over in the Parsonage and the Cottage. As always, the Barn will be full of treasures, and there will be Games aplenty for the children.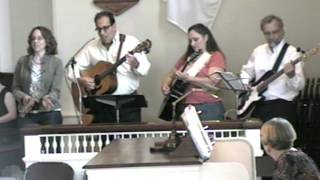 This year, the special live musical attraction will be our very own Still River Ramblers.
Admission and parking for the Yankee Fair and Barn Sale are free. Proceeds support church programs, charities, and of course our continuing mission work.
Here are a few helpful dates and other important items to keep in mind as we get closer to Fair Day:
· The last day for Barn donations will be on Saturday, October 11th. We will need many hands to help sort and arrange the barn for the fair. If you would like to volunteer please call, Lyn or Mark Lyon at 203-775-6190.
· Baked good donations for the Bake Shop, Coffee Shop, and the White Steeple Inn - please deliver to Fellowship Hall on Friday, October 17 from 9:00 a.m. to 7:00 p.m., or no later than by 9:00 a.m. on Fair Day. Please be sure to include a list of ingredients with all your donated food items.
· The Silent Auction can always use donations. If you are able to provide a service or a basket to offer in the silent auction, please contact Keith or Richard.
· Volunteers are still needed in many booths and to help put the church "back to normal" for Sunday morning services. If you are able, please complete a volunteer form, or contact Walt Fisher or one of the Fair Chairs.
Thank you everyone for sharing your time and talents in making this year's Yankee Fair and Barn Sale a huge success.
Faithfully,
Mark and Lyn Lyon, and Wendy Elsen
2014 Yankee Fair and Barn Sale Chairs
---
Silent Auction at the Yankee Fair
What is it?
A room at the Yankee Fair where people write down bids to win the item(s).
How can I help?
Consider donating one or more item
Come to the Silent Auction workshop on Oct 5 from 9:30-12:30pm in Creation Station, behind Fellowship Hall kitche
What form do I fill out?
Download this form by following this link: LINK HERE
How can I get ideas?
Download this PDF doc: LINK HERE
---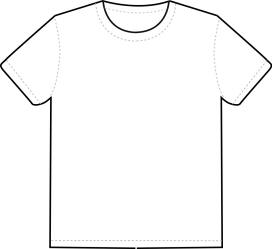 Get Your 2014 Yankee Fair T-shirt!
Mission Possible!
Shirts are white with red lettering and come in adult sizes S, M, L, XL and XXL. The cost is $8.00 per shirt. Cash (or check payable to CCB) gladly accepted. If paying by check, please write "T-shirt" in the memo line.
*Order forms can be placed in the "T-shirt Orders" basket in Brooks Hall, or mailed to the Church Office.
Name _______________________________________ Telephone Number ______________________
Quantity ______ Size(s) ______________________________ Amount Due ($) ___________________
Orders with payment are due in the Church Office, or to Sue Ronan, by Friday, October 10th. If you have any questions, please contact the Church Office 203-775-1259
T-shirts will be ready for pick up at the Church Office beginning on Tuesday, October 15th during regular office hours.
---
For Photos of the event, click here or here.
---

The Congregational Church of Brookfield is at the crossroads of Routes 25 and 133 in Brookfield Center. For more information, call 203-775-1259.