MARK YOUR CALENDARS FOR YANKEE FAIR 2014!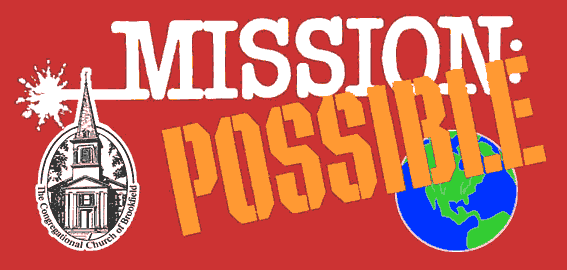 ---
Last Year's Saturday, October 19, 2013

CCB is celebrating Brookfield's Birthday
For Photos of the event, click here or here.

The Congregational Church of Brookfield invites everyone to enjoy a Brookfield and New England tradition with its annual Yankee Fair and Barn Sale, Saturday, Oct. 19, 2013 from 9 a.m. to 3 p.m. The big red barn next to the church opens at 8 a.m. for early birds.
Explore the barn for elegantly staged displays of treasures, including jewelry, furniture, kitchen and home goods, bicycles, electronics and seasonal decorations. The former parsonage is full of lovely antiques and collectibles, with a huge room of toys in the back.

In our main church building, explore dozens of Sunday School classrooms turned into "Fair booths" with handmade crafts, quilts, knitted items, baked goods, plants, seasonal décor and gifts as well as plants and books -- plus gently used clothing at "Second Hand Rose." Children will love meeting our very own church clown, Vanilla Swirl, and getting free balloon animals and playing children's games in our church playground area.
Browse and bid on silent auction items while listening to live music or enjoying food from the outdoor Barbecue Grill, the Bakery and Coffee Shop or a quiet lunch -- through the front and side doors of our historic Colonial Meetinghouse -- at the "White Steeple Inn," with table service and even homemade pumpkin chiffon pie. Upstairs in our "Brooks Hall," named after our 1757 founding pastor, The Rev. Thomas Brooks, enter our free raffle and enjoy a display of Brookfield history, as we remember our town's 225th Birthday.
Admission and parking for the Yankee Fair are free. Proceeds support church programs and charities such as (this year) the food pantries of Brookfield and the 3 towns that formed Brookfield -- Danbury, Newtown, and New Milford.

The Fair also supports our Refugee Resettlement Ministry for families who are brought to safety by our U.S. State Department after escaping from war-torn lands, and it provides "church mission grant" money for our young people to go on mission trips -- such as the two Brookfield High students who went to Oaxaca, Mexico, this past Spring Break to work with the indigenous poor who have to live in the city dump.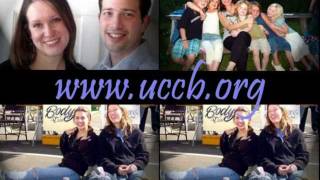 Less than one-quarter of our proceeds go to the upkeep of church property -- which this year included repair and repainting of our white Meetinghouse and steeple -- a treasured landmark in Brookfield since the mid-19th Century. Thank you for your support of our Yankee Fair and joining us in our church mission to "Pray, Share, and Welcome" in the way of Jesus.

The Congregational Church of Brookfield is at the crossroads of Routes 25 and 133 in Brookfield Center. For more information, call 203-775-1259.