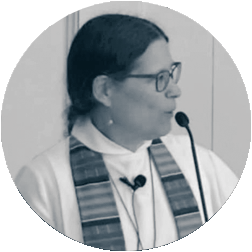 On occasions I have had to complete that "3 sentence challenge" so many of you have answered in worship, "Why I love my church…," this core vision sits at the top of the list. We indeed worship a God not of the dead, but of the living. Our ministries focus on praying, sharing and welcoming others to live and walk with us in the WAY of Jesus. We are not going out peddling "eternal life insurance" to the unsaved.

Bryn Smallwood-Garcia
We could not provide these services in Brookfield without the overwhelming and ongoing support of generous neighbors such as the Congregational Church.

Brookfield Social Services
Your wonderful donation is nothing less than vital for fulling our mission of providing bright futures for impoverished children, their families, and their communities.

Simply Smiles
You have helped ensure that more than 105,000 pounds of food has been recovered from area grocers and delivered to feed over 500 families every single week!

Danbury Food Collaborative, United Way of Western Connecticut, Connecticut Food Bank