The Planning Task Force meeting for tonight is cancelled.
Please keep an eye out here
for notices regarding cancellations
due to weather.
---
Sunday March 8
"Does God Provide?"
Be prepared for a pop quiz on your 23rd Psalm and your 10 Commandments, as we reflect on our "Good Shepherd" God who provides, and the God of Exodus 20, "who brought you out of slavery" and who leads us on the right paths today.
Rev. Bryn Smallwood-Garcia speaks to our all-too-human control issues, and the difficulty we have in trusting that God's care could really be enough.
---
In case of inclement weather:
On snowy or icy Sunday mornings, please use your best judgment about driving to church. We will cancel Sunday Worship when officials advise non-emergency vehicles to stay off the roads.
Our policy for cancellation of mid-week activities is to do what Brookfield Public Schools decide, on their website at www.brookfield.k12.CT.us or on their phone message 203 775-7700 (x3). If there is power, weekend event cancellations get posted on this website and/or answering machine (203 775-1259).
---
Sunday Worship in the Meetinghouse
8:30 a.m. - Family worship with weekly communion
Nursery care and one-room Church School for pre-K through grade 8.
10:30 a.m. - Family worship with choirs (communion on 1st Sundays)


Nursery care and age-graded Church School for pre-K through grade 8.
---
Lent 2015
More info coming soon...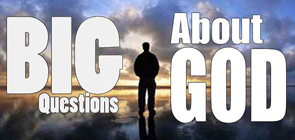 ---
Sunday PM Adult Study

5-6:30pm in the Parsonage
"Climbing the Sycamore Tree:
A Study on Choice and Simplicity," by Ann Hagmann
This 6-week study helps us examine how we live our faith through the choices we make in our lives -especially in our stewardship of money and time. The book can be ordered from on-line sites as a used paperback for somewhere around $1 to $8.
The group resumed our Sunday 5-6:30pm meeting schedule -- in the Parsonage. Future meetings are Feb. 15 and March 1, 8 and 15.
Click here for more info.
Community Access
Our Worship Service is broadcast on Charter Cable TV channel 192 Tuesdays from 5:00 to 6:00 p.m. and Fridays from 2:00 to 3:00 p.m.
The above clips and many more from Outreach Video are available free online. Search "uccbvideo" at YouTube.com or click on the images.
In this time of change, the Reach Booth will also be reorganizing and rebranding. The new group will be named "The Media Team" and will be getting to work soon preparing to upgrade with equipment that will work more smoothly in this digital age.
If you have technology skills or interest in working behind the scenes to help support your church, this is a great opportunity for you to give something new a try. Please email webmaster@uccb.org or speak to John Smallwood-Garcia for more details.
Photos
Visit our photo page here to see photos from life at the church.
Worship at CCB
We invite you to attend every week, and to invite your friends to join you.
YOUR QUESTIONS ARE WELCOME HERE!
Would you enjoy the guidance of fellow seekers to help you support your children's growth into strong and compassionate moral thinkers?

Are you looking for a place where you can bring your deepest joys and sorrows and find real companionship in celebration and suffering?

Do you long for a place where you and your family can learn to love one another and care for the world in a compassionate faith community?
We hope our little white-steepled meetinghouse will become a weekly refuge for your soul -- where you can join us to share gratitude and wonder for your life, and learn to use ancient spiritual resources to wrestle with your questions about the greatest mysteries of the universe.
No matter who you are or where you are on life's journey,
YOU (and your questions) ARE WELCOME HERE.
---
We offer Communion every week at 8:30am
& on 1st Sundays each month at 10:30am.
Programs for Children & Youth
Nursery is open for both Sunday services. During the summer, we have one-room Church School at 8:30 and 10:30am services for grades K-6.  At 10:30 during the school year, there are age-graded classes for Pre-K through grade 8. Young people usually leave for their classes during a hymn early in the service, but all children are welcome to stay in adult worship if they prefer.
Want to revive your soul? Try some Spiritual Renewal
Thursday Morning Prayers & Bible Study
9:00 to 10:30am in the Church Library
Begin your day with a time of quiet contemplation in a simple ministry of prayer, as we lift up the names of those who are sick or grieving, who are in discernment, or have thanksgiving or celebration to share. We will have a brief Bible study of our weekly lectionary scripture texts, led by Senior Pastor Bryn Smallwood-Garcia. Join us every Thursday, or drop in as you have a need for prayer or a morning free for study.
If you would like more information, speak to one of our pastors at 203-775-1259 or e-mail the church at office@uccb.org.